Source: AsiaOne (Singapore), Mar 2020
The question was asked in picture format for ducks or dogs, rather than explicitly writing "ducks" or "dogs".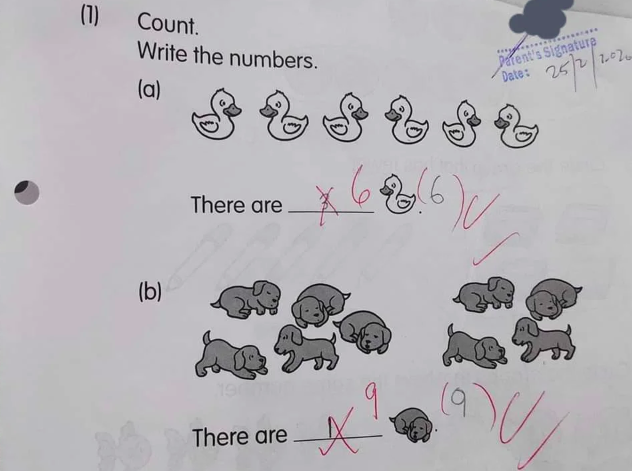 While some of us would count the number of animals as they are without even thinking, but not for this P1 girl. She matched the number of ducks and dogs exactly as how they looked in the picture given.