Source: ZeroHedge, Dec 2019
"Inflation" Is a Rise in the Quantity of Money
Central banks are the very source of the phenomenon that all prices of goods tend to rise over time. They hold the money production monopoly and increase — in close cooperation with commercial banks — the outstanding quantity of money through credit expansion, an increase in the supply of credit that is not backed by real savings. It goes without saying that it is rather profitable to be active in the money-production business.
The increase in the quantity of money results, and necessarily so, in higher prices compared to a situation in which the quantity of money has not been increased. This is no arbitrary assertion but stems from logical reasoning: a rise in people's money holding lowers the marginal utility of the additional money unit, meaning that the marginal utility of other goods that can be exchanged against money rises.
asset price inflation destroys the purchasing power of money in the same way that price inflation of consumer goods does. Take, for instance, stock market prices. If prices rise from, say, $100 to $200, the purchasing power of the money unit would drop by 50 percent. The owner of the stock becomes richer, while the holder of dollars become poorer. In fact, this is precisely what has been happening in the last decades.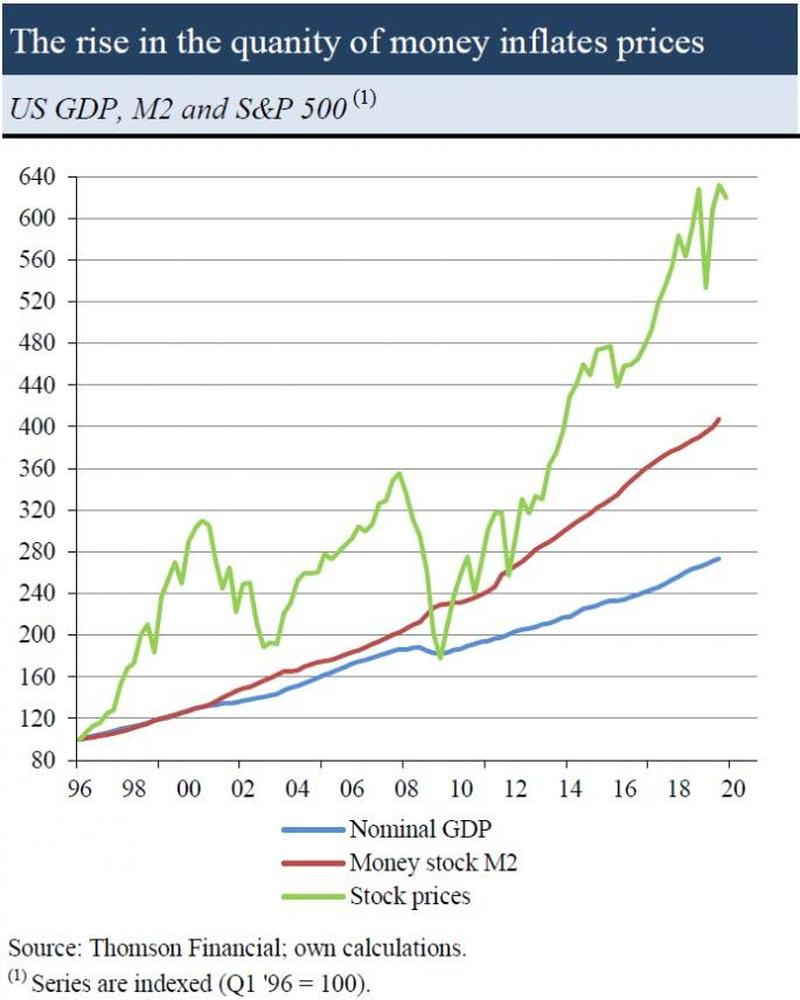 join the call for better, sound money — money that lives up to the highest economic and ethical standards. This can be achieved by simply creating a free market in money, where people are free to choose the kind of money they would like to use, and where entrepreneurial spirits are free to make their fellow people sound-money offers.
A free market in money — which would be tantamount to putting an end to central banks' money production monopolies — is actually easy to establish. Just strip the official currency of its privileged "legal tender" status and remove all capital gain and sales taxes on all media that stand an excellent chance to compete for becoming currency — most notably gold and silver but potentially also crypto units.
A free market in money will work wonders. Many of the evils that haunt our world today — be they chronic price inflation, financial and economic crises, boom-and-bust cycles, and even over-funded governments and aggressive wars, would be greatly reduced. One of the biggest challenges of our time is to reform our money. The solution is to open up the market in money.