Source: Medium, Jan 2020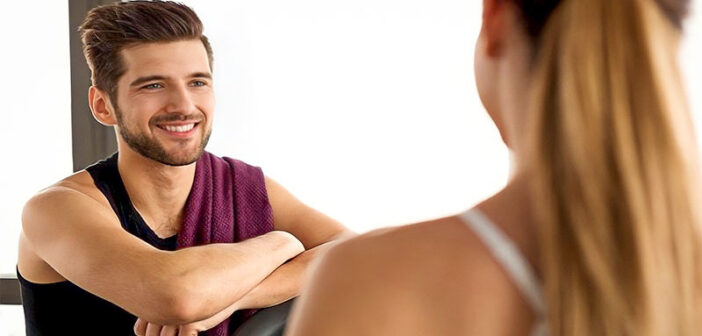 Bring The Positive Energy
Here's the first key to being charming: you have to make other people want to talk to you… and that means that you want to be open and welcoming.
People who are charming are people who make us feel good. They make us feel like they understand us, value us and think we're awesome. They're nonjudgmental, empathetic and caring. They're the sort of people you feel like you could rely on when the chips are down because they're just that kind of person.
So how does one convey warmth to others?
To start with, you want to smile. A broad, genuine smile that reaches the eyes — the famous Duchene smile — is a way of making yourself instantly seem friendlier and more approachable. It also forces you to feel happier and friendlier in a nice bit of biofeedback; by making yourself feel more friendly, you will come across as friendlier and more likable.
http://www.journalofadvertisingresearch.com/content/58/1/51.figures-only
You want to make sure to be as positive as possible. You don't have to be a wide-eyed optimist, but we are instinctively drawn to people who are happier. Happy people give energy to the room and make others feel good.
Build The Emotional Connections
The next key to being charming is to build the emotional chemistry by finding commonalities with the person you're talking to. Charming people have the ability to make us feel as though we've known them forever — even if we've only just met them thirty minutes ago. They bring an easy sense of familiarity and intimacy that we don't often feel with other people, especially with people we've only just met… but it feels so natural that we never think about it.
In fact, one researcher found that it was possible to build an incredibly intense emotional connection — one stronger than even some long-term friendships — in the span of an hour.
The key to building this emotional intensity comes from sharing personal emotional information with one another.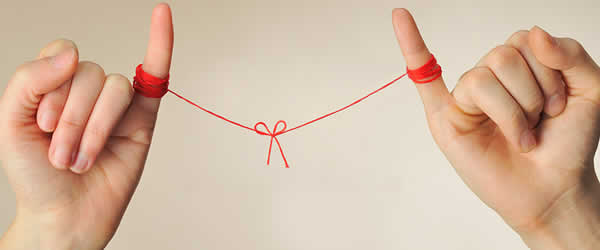 You want to share emotional truths that illustrate some of what makes you who you are. One of the easiest ways to do this is through the Question Game– taking turns asking meaningful questions of one another. Those questions like "what would a perfect day look like to you"? They may sound cheesy… but they're the ones that elicit the emotional truths and help forge those surprisingly deep and intimate connections that make us feel so close to someone we've just met.
So you may want to ask something like "What would you do if you could do anything with no chance of failure?" or even just sharing an embarrassing — but amusing — incident in your life. The key is that you want to allow yourself to be vulnerable; being charming means letting others feel as though they're getting insight into you that few other people may get.
Just be sure to leaven it with humor. After all…
Funny is Sexy
As I've said many times before, there's a reason why women rank a sense of humor so highly when they're listing what they find attractive in men. In fact, some researchers believe that there's a direct correlation between being able to make a woman laugh and her level of sexual or romantic interest.
The most charming people out there have excellent senses of humor. Some are droll and witty, others are self-deprecating, while yet others are brash, even borderline offensive… and we love them for it.
So why is humor so important to charm? It's the way that it makes people feel.
Charm is all about making the other person feel good in your presence. Laughter releases muscle tension in the body, leaving you feeling relaxed calm while also releasing endorphins in the brain. If you're able to make a woman laugh, you're able to make her feel good… and she's going to associate that feeling with being in your presence.
A good sense of humor is also a reliable indicator of intelligence; after all, most humor — even puns — is intellectual in nature. Even pratfalls and low-brow humor require a strong sense of comedic timing and being able to gauge the social appropriateness of the situation. Plus: being able to understand the proper time and place for different forms of humor is a sign of finely tuned social calibration.
Develop Your Presence
The final part of charm is to utilize your presence. We often talk about people who feel larger than life, or who have us riveted. These people have presence.
We like people who like us… and the ability to make you feel liked is one of the keys of being charming. Charming people have a way of making you feel like the most important person in the world. They give you their full attention and give you the impression that not only are they hanging on your every word, they're finding absolutely everything you have to say fascinating.
The first and most important way of using presence is simply to give someone your full attention.
The next way that you develop presence is to indicate that you're actually paying attention. There are many ways of doing this — countless non-verbal signs like nodding your head and "go on, I'm listening" sounds, for example — but the most powerful is to be an active listener.
Making a point to ask questions about the things that she's telling you, especially if you use her choice of words or phrasing, makes it abundantly clear that not only are you paying attention but that you're making a point to engage with her, not just passively absorbing her words like a sponge. Even just repeating the last couple of words back in an intrigued, questioning tone can build and signal your interest in what she has to say.