Source:  Meduza.io, Oct 2019
In the photograph, a group of young people has climbed onto a trolley near the White House in Moscow to hold up a poster that says "Fascism won't fly." Borko wrote that he did not know the people in the photo but had always dreamed of finding out who they were.
Borko recently received a Facebook message from a woman (he did not reveal her name) who recognized herself and her friends in the photo.
She wrote, "At the time, I was about to start my second year at the Second Med [i.e. the N.I. Pirogov Russian National Medical Research University] — I was training as a pediatrician, a neonatologist. The boy in between the girls is my childhood friend from [the Pushkin Museum's Young Art Historians' Club]. He became a chemist, and he lives in Boston now. Just today, he flew in to Moscow for a couple of days. On the right, the person raising his fist, that's his classmate. […]
And now, most importantly, the girl in white pants holding up the sign is Esther Duflo. A week ago, she won the Nobel Prize in Economics! She was my good friend from France, and she would spend the holidays with us. She even spent almost an entire year with us in Moscow. Now, she teaches at MIT in Boston.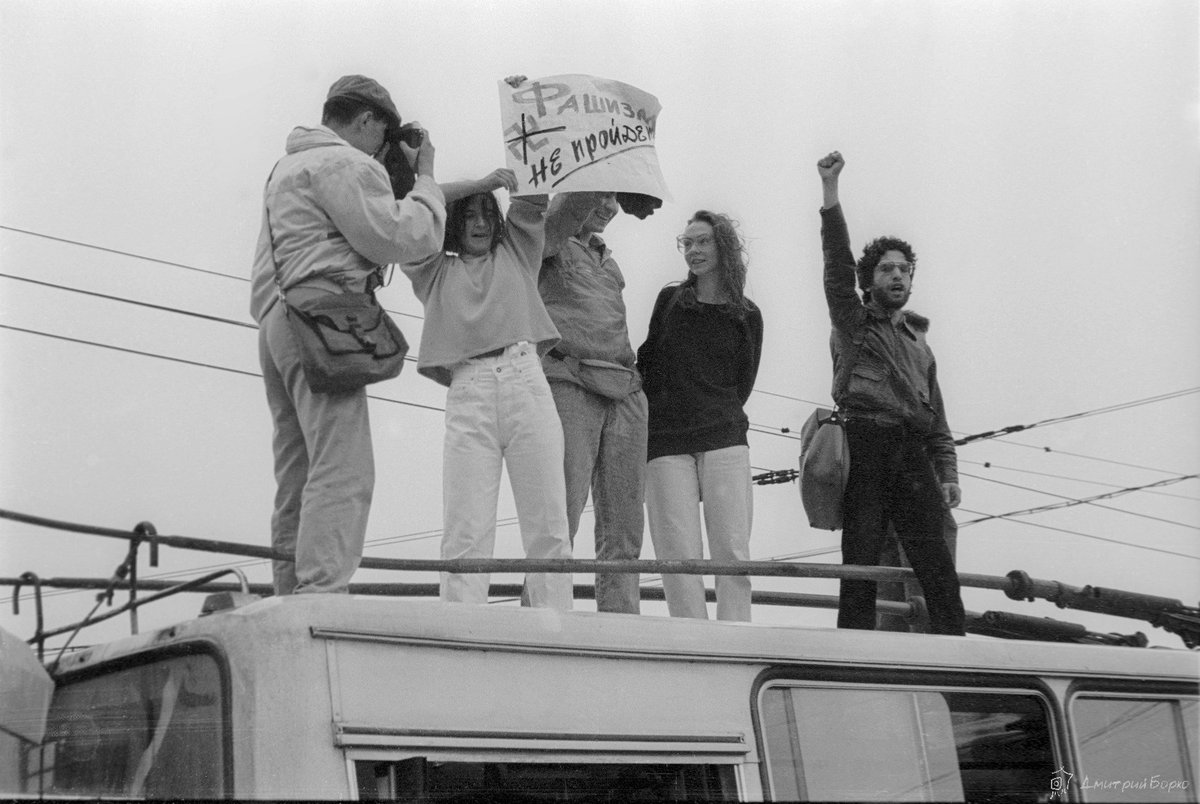 Related Resource: Twitter, Oct 2019
After the coup (putsch) against Gorbachev in August 1991, Esther and her friend went to the center of Moscow to see what was happening.
"We were 18 and a bit nuts… We could not see much so we climbed the bus. Someone handed me that poster."
Next thing she knew, it was on the news in France. (They didn't know she was French but it was a good visual.) "My parents were not happy."