Source: Linkedin, date indeterminate
Thesis Topic
Related Resource: TED, 2010
Seth Raphael believes in blending technology and magic. That's right, magic.
As a magician and tech-guru, he combines his passions to help people realize the impossible. In this interview, learn about Seth's unique approach to fostering wonder, his results-oriented workshops, and his love of libraries.
Your work is rather unusual, even for TED. Can you explain what you do?
I do a number of different things — for companies, generally. I'm a high-tech magician, which means I do magic with technology. There's both the literal and the figurative way to take that. I perform magic tricks with technology, and then
I also help people do impossible things — things they didn't think were possible — using technology that is new, or using existing technology in new ways. And also just helping them think about magic as a metaphor of how you amuse your audiences. How do you provide them with things that they wish they could do, but didn't know they could do. And using that to help create new technologies.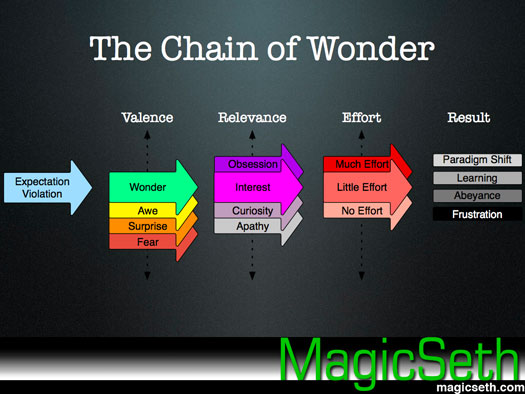 These are things that we have found that help us maintain whatever we call it: our sense of wonder, our sense of levity, our ability to think outside the box — and each of these exercises is designed to get people thinking differently about what it means to produce, what it means to consume, what it means to work in a particular work environment. So as we're doing this they're getting technical skills, but they're also getting non-technical skills that will hopefully help them be more creative and achieve the things they want to do.
Some of the best responses that we get are from people months after the workshop, writing us thanking us for helping them get things done, not just at work but at home. They found that they can complete projects because they realized that anything is possible, that they don't have to wait for anything. We empower them.