Source: CNN, Jun 2015
Harrison's blood is precious. He and Anti-D are credited with saving the lives of more than 2 million babies, according to the Australian Red Cross blood service: That's 2 million lives saved by one man's blood.
"Every bag of blood is precious, but James' blood is particularly extraordinary," says Falkenmire. "His blood is actually used to make a life-saving medication, given to moms whose blood is at risk of attacking their unborn babies. Every batch of Anti-D that has ever been made in Australia has come from James' blood.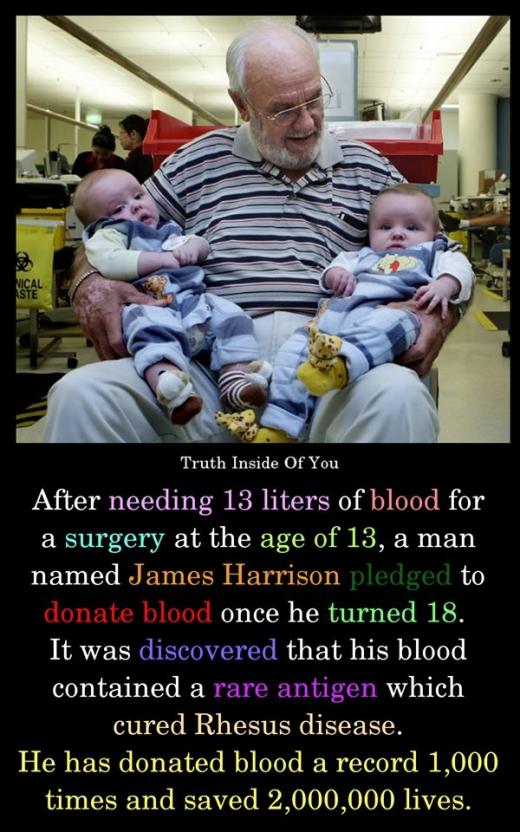 Harrison is considered a national hero, and has won numerous awards. He's now donated his plasma more than 1,000 times, but no matter how many times he's given blood there's one thing that will never change: "Never once have I watched the needle go in my arm," he says.
"I look at the ceiling or the nurses, maybe talk to them a bit, but never once have I watched the needle go in my arm. I can't stand the sight of blood, and I can't stand pain."