Source: ZeroHedge, May 2019
Here we have a most interesting collection of signage. Some low-level civil servant who's in charge of deciding what the motorist may do at this particular junction has become quite thorough in creating restrictions.
The motorist may not proceed, may not turn left or right, and, most interestingly, in the second sign from the bottom, may not reverse out. In essence, "You're stuck here and whatever you do to get out, you're in violation of the rules we've placed upon you."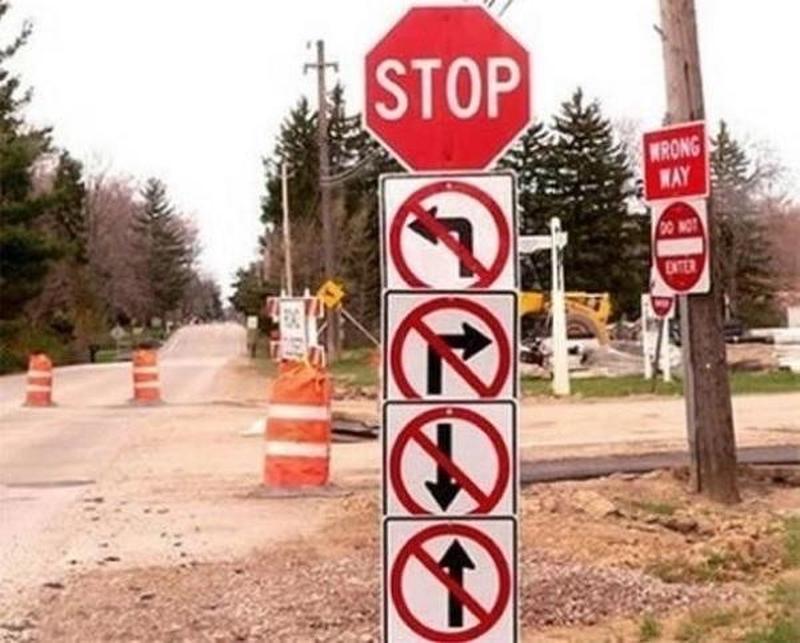 governments always move in a direction of increased control. Given enough time, governments will always create a state of despotism. And, historically, no government has ever reversed its level of control and introduced greater liberty.
It then follows that each country is in the process of becoming increasingly tyrannical. The only difference between them is the degree of tyranny that's been achieved so far.