Source: Bloomberg, Apr 2017
The move by President Xi Jinping, which evokes memories of the rise of Shenzhen since it was declared a special economic zone more than three decades ago, is seen as a historic milestone to power China's growth for a "millennium to come," the official Xinhua News Agency reported. The new zone is expected to eventually cover about 2,000 square kilometers (772 square miles) and jump-start China's economic growth.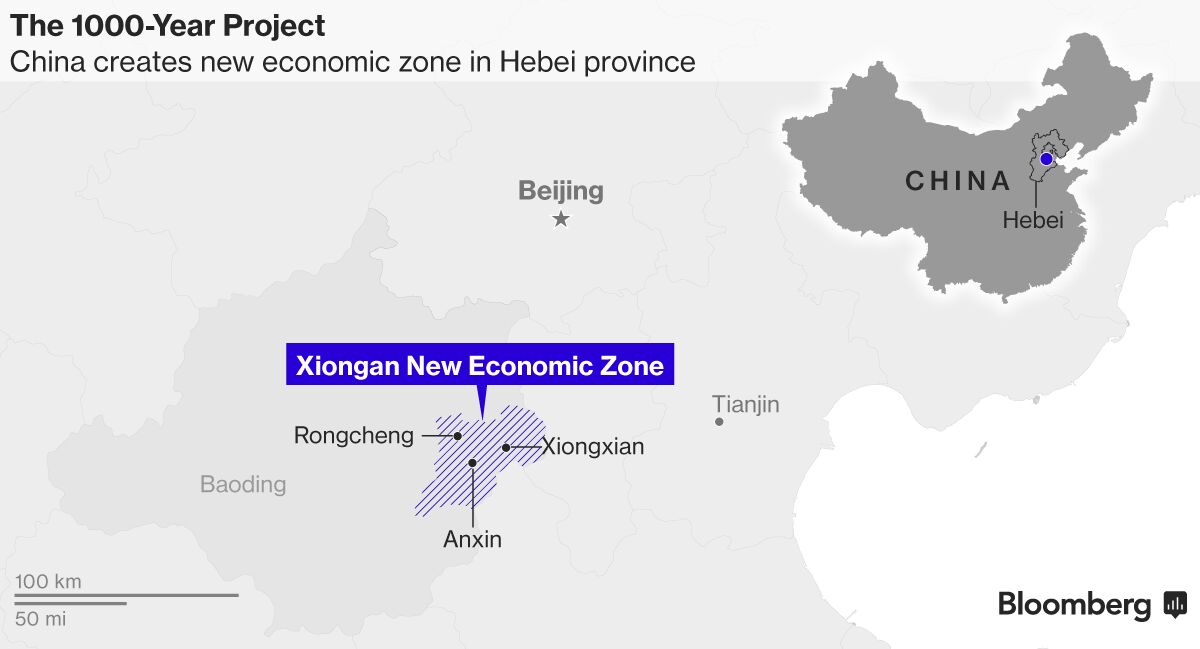 The regional plan has been termed a '1000-year project'; the first of its kind since Mao."
The development of the region will create an urban district in Hebei that will help move some of the non-capital functions away from Beijing, Xinhua reported on Saturday. The new district would initially cover an area of about 100 square kilometers, and authorities want to turn the region into a new growth center as China's economy slows, according to the news agency.