Source: Deep Mind website, Oct 2016
<source Nature article HERE>
the wax of our memories does not just form impressions, it also forms connections, from one memory to the next.
Today, our metaphors for memory have been refined. We no longer think of memory as a wax tablet but as a reconstructive process, whereby experiences are reassembled from their constituent parts. And instead of a simple association between stimuli and behavioural responses, the relationship between memories and action is variable, conditioned on context and priorities.
Another view holds that memories can be organised in order to perform computation. More like lego than wax, memories can be recombined depending on the problem at hand. 
… showed how neural networks and memory systems can be combined to make learning machines that can store knowledge quickly and reason about it flexibly. These models, which we call differentiable neural computers (DNCs), can learn from examples like neural networks, but they can also store complex data like computers.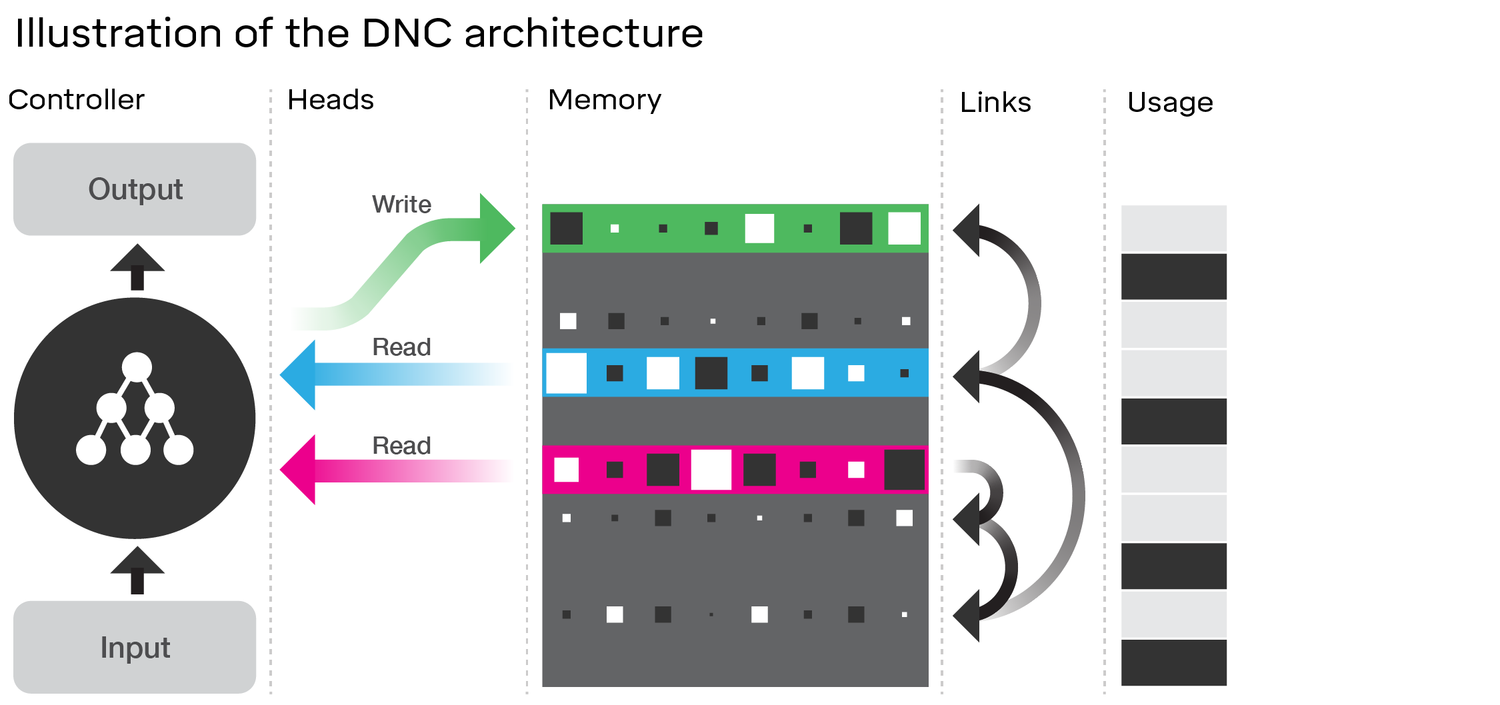 … differentiable neural computers learn how to use memory and how to produce answers completely from scratch. They learn to do so using the magic of optimisation: when a DNC produces an answer, we compare the answer to a desired correct answer. Over time, the controller learns to produce answers that are closer and closer to the correct answer. In the process, it figures out how to use its memory.
here is a learning machine that, without prior programming, can organise information into connected facts and use those facts to solve problems.